Battle of Antietam, American Civil War 17th Sept. 1862
Demonstration Game
- WMMS and SALUTE 2012 -
Many thanks to the Evesham Wargames club for staging the large demonstration game of the Battle of Antietam at WMMS, Wolverhampton and Salute 2012. The game was set up using Hexon modular terrain to recreate the topography of the Antietam battlefield and thousands of Kallistra's ACW miniatures. Below, a selection of photographs from the day's gaming...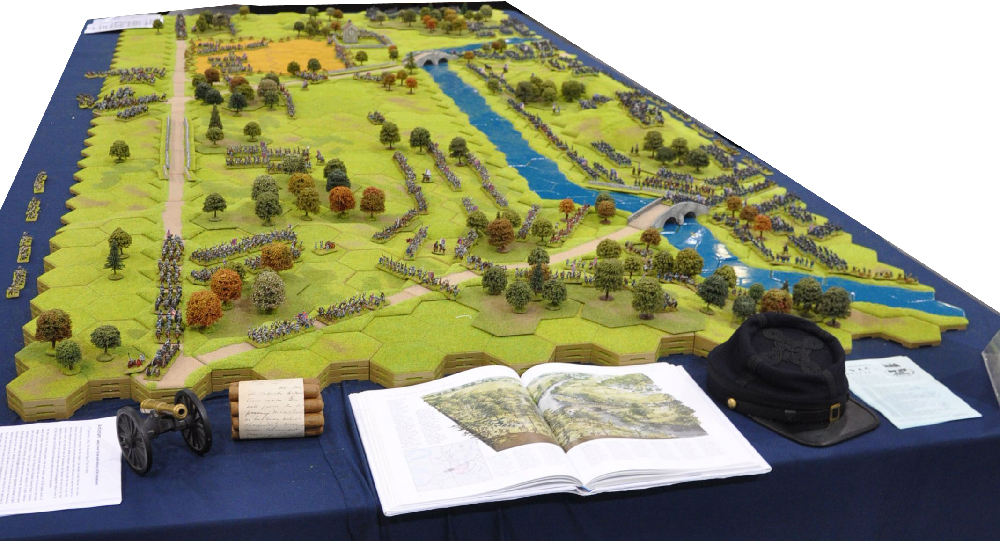 All set up and ready for action!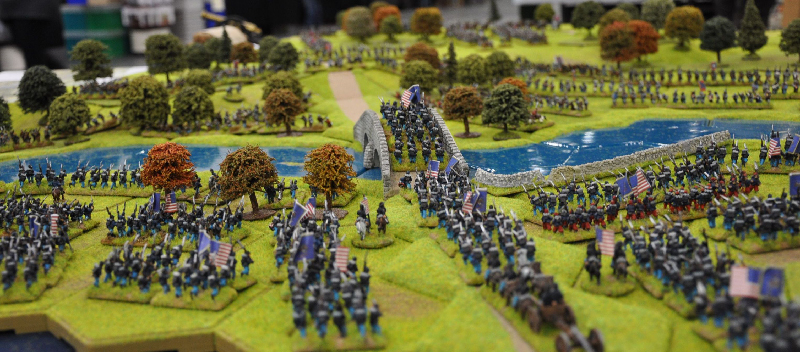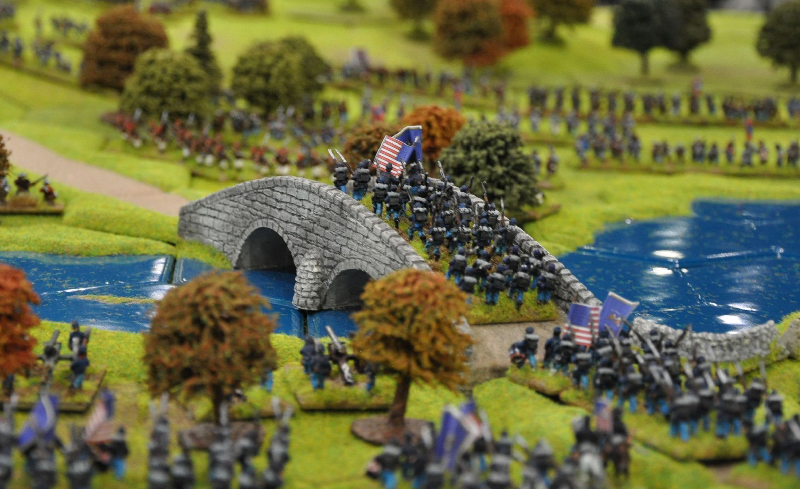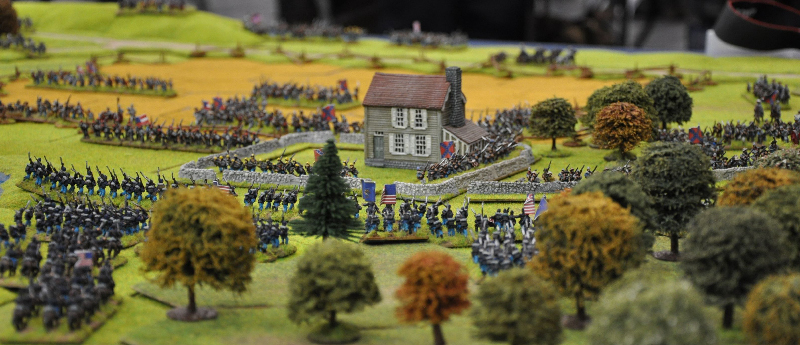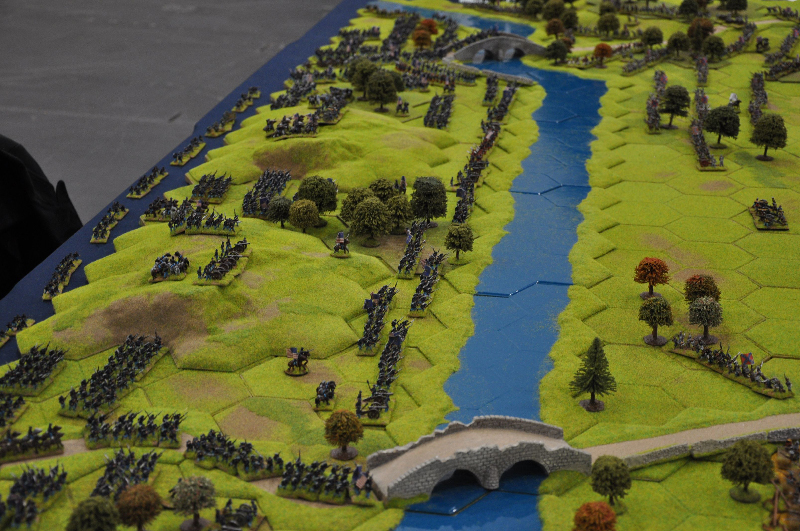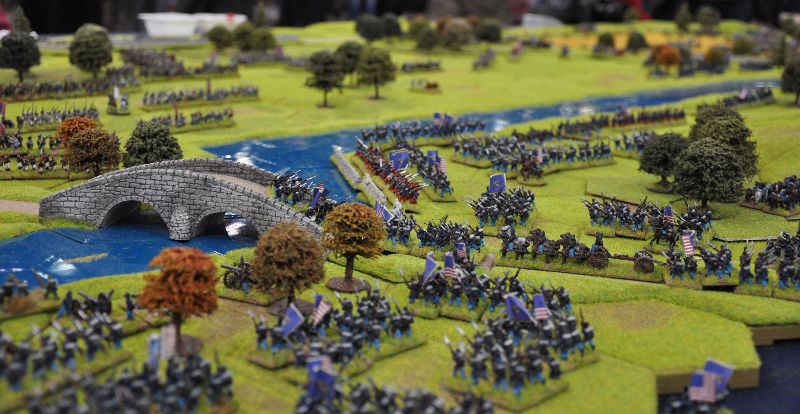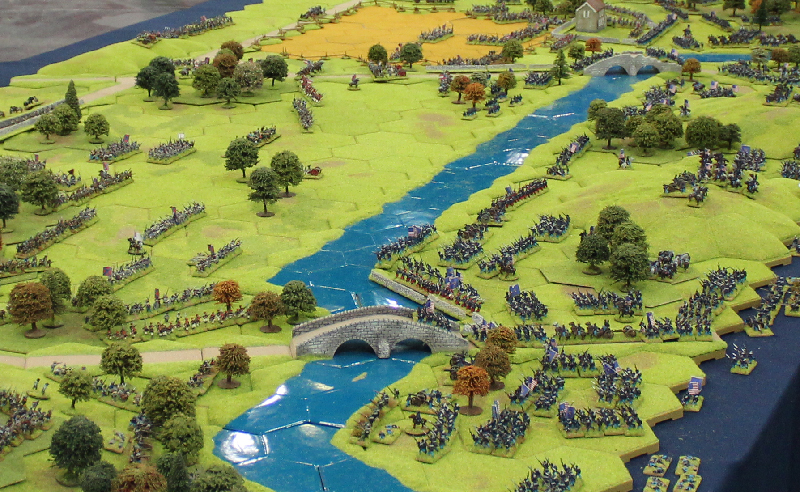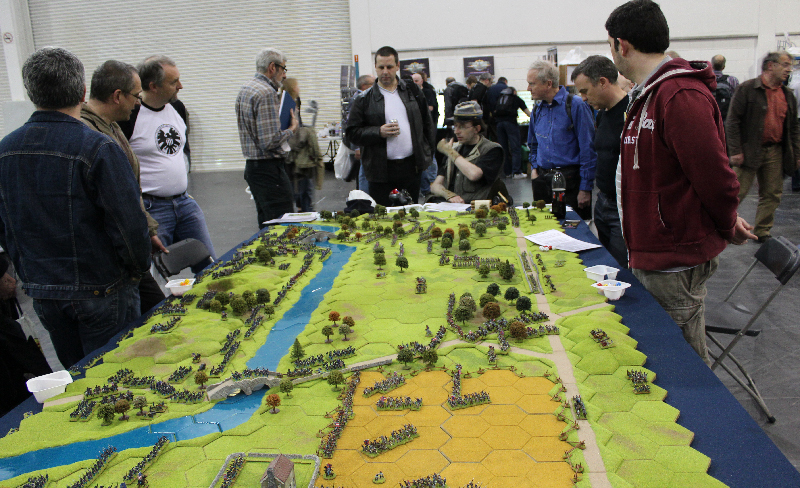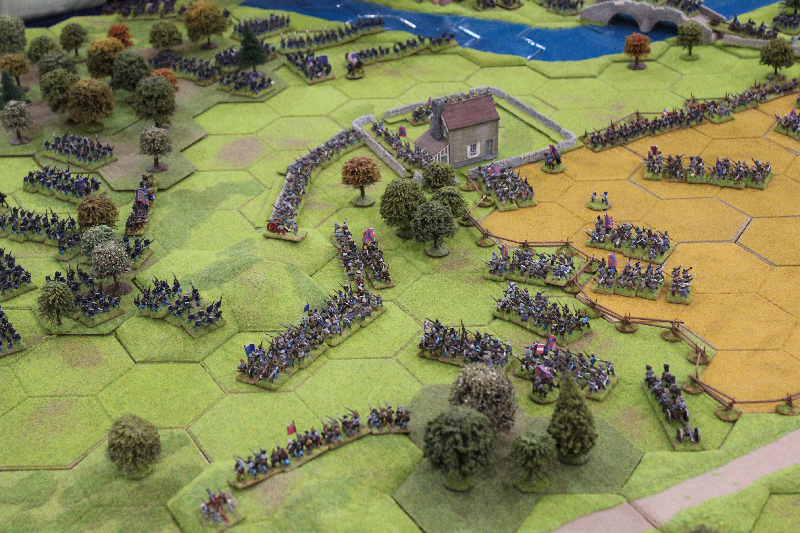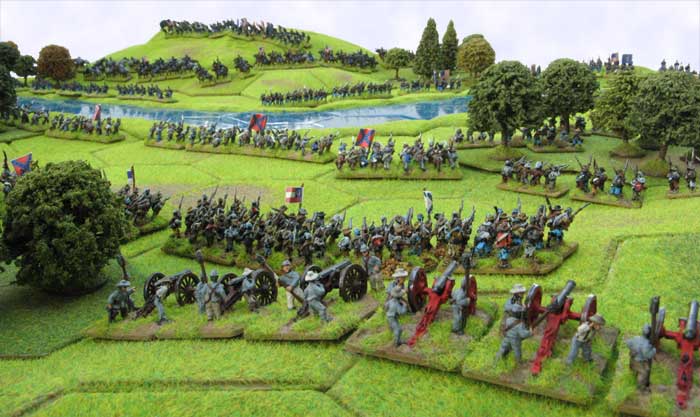 Pictures from the preparation of Antietam game...


For a listing of Kallistra´s ACW miniatures click here