Welcome

Hello and welcome to Kallistra and the new website! After many years of faithful service, we thought it time to retire the old site and replace it with a fresher new look. The new site is rich in content with many new features including Rules Support, Hexon grids to help plan your battlefield and massive photo collections.
Kallistra specialises in the design, development and production of wargames miniatures, terrain, rule systems and wargaming accessories. All our metal miniatures are cast to the highest standards using lead free pewter. We supply wargaming products world wide to the discerning wargamer and collector.
We hope you enjoy looking around the site. You can now follow us on Tumblr and Twitter and join us on Facebook! We look forward to receiving your comments and feedback.
Next Show
We will be attending Partizan 2013 at Kelham Hall, Near Newark on 2nd June
Beat the rush and pre-order then collect at your convenience!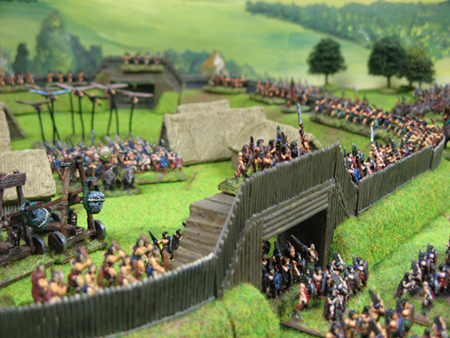 Please have your pre-orders to us by Wednesday 29th May at the very latest. We look forward to seeing you there. For more information on the show visit the clubs website here.
News
04.04.13
The Hordes & Heroes Medieval Fantasy Rules and Army Lists now available FREE Download click here
04.04.13
The Hordes & Heroes Medieval Army Lists have been updated to include the Saxon (Hastings) army as featured in Wargames Illustrated
06.03.13
Lots of photos from the Hastings Battle, as featured in Wargames Illustrated, added to our facebook page
28.02.13
Hastings Battle Report appears in the March issue, 305, Wargames Illustrated click here for more details
11.02.13
All 38 packs from the New AWI range are now available, many Photos added click here for details
...to read more news items on our Tumblr Blog click here