TERRAIN
MINIATURES
WARGAME ACCESSORIES
WARGAME RULES
INFORMATION PAGES
Download Page
To save any of the files below to your computer, for your personal use,
RIGHT click on the picture and "
save target as...
"
To read these files you will need Adobe's Acrobat Reader on your computer.
You can download a copy free from the Adobe website, just click here
The files are designed A4 size, if you want to print to a different sized paper, use the printer dialogue to select the required output paper size.
Terrain, Scenics, and Resin products for your wargaming table
---
Miniatures cast in Lead-free Pewter in the UK for your wargaming table
---
Space Dreadnought 3000 Catalogue

Hordes & Heroes
Historical
Catalogue

Hordes & Heroes
Fantasy
Catalogue




American Civil War
Catalogue
H&H Medieval Rule Book

H&H Medieval Army Lists

H&H Fantasy Rules

Siege and Assault
Rules

Now Available
A printed copy of

Space Dreandought 3000

is available to buy online,

Supporting material >>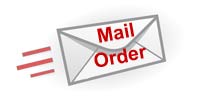 To download the mail order form click here.
Disclaimer:
The download of files takes place at your own risk. Kallistra Ltd. is not liable for damage that arises directly or indirectly from downloading files or from using the downloaded data.
Login