Moderator
Posts: 327
Joined: Mon Apr 22, 2013 3:25 pm
Location: Mansfield, Nottinghamshire
Contact:
Dane has produced some Hordes & Heroes Army Lists for Game of Thrones which you may find interesting! Thanks Dane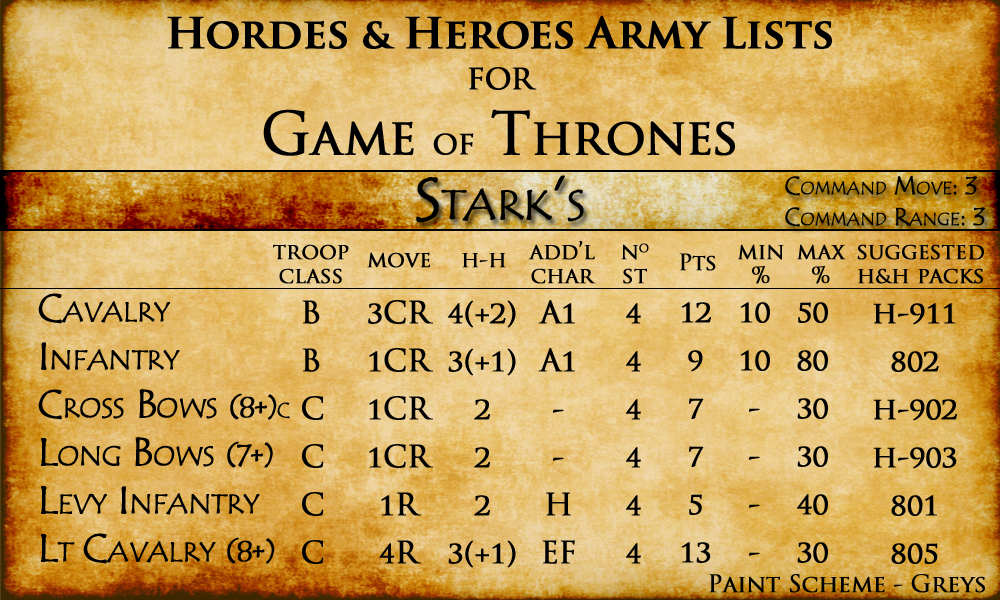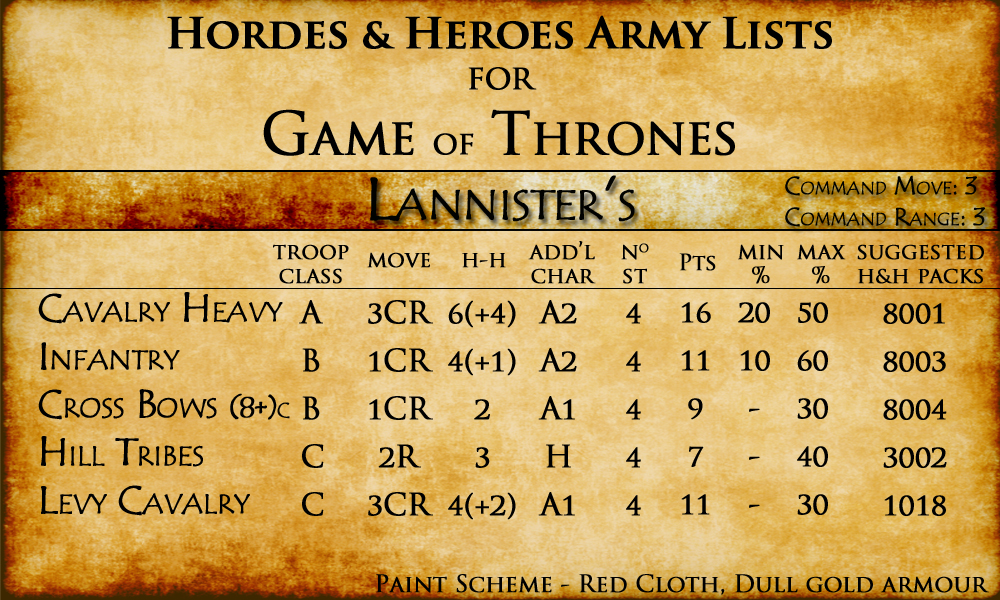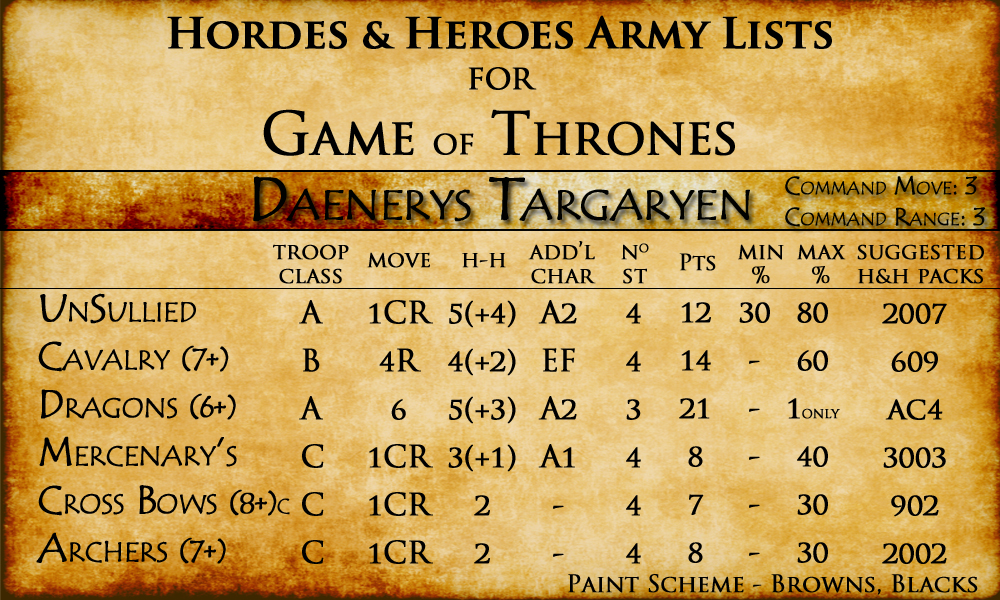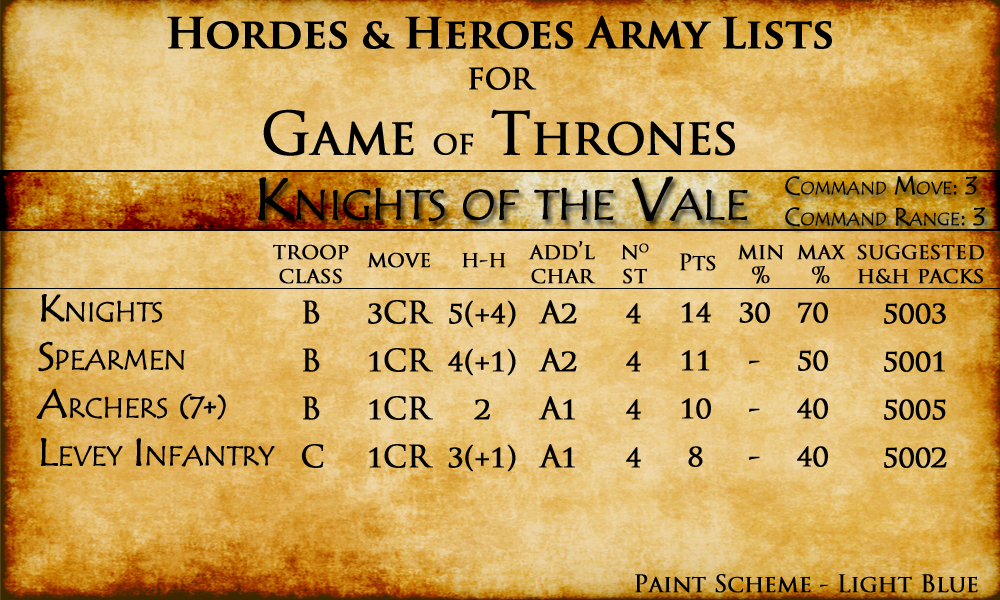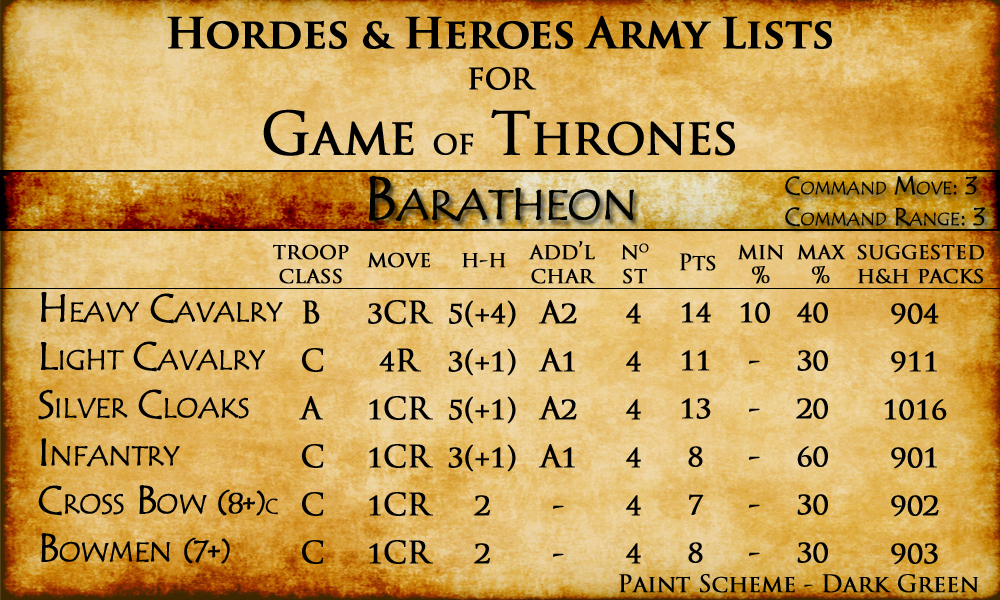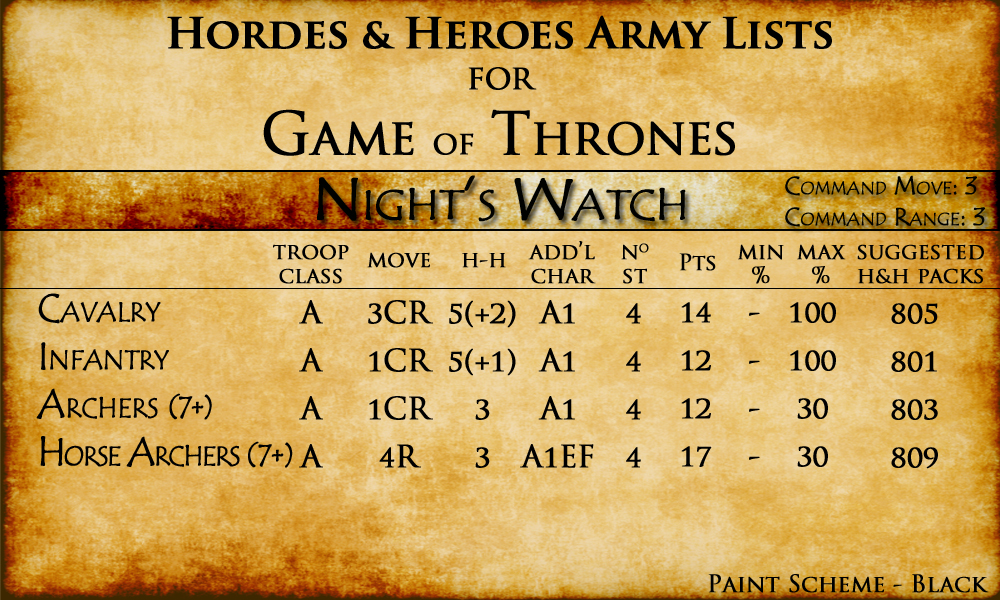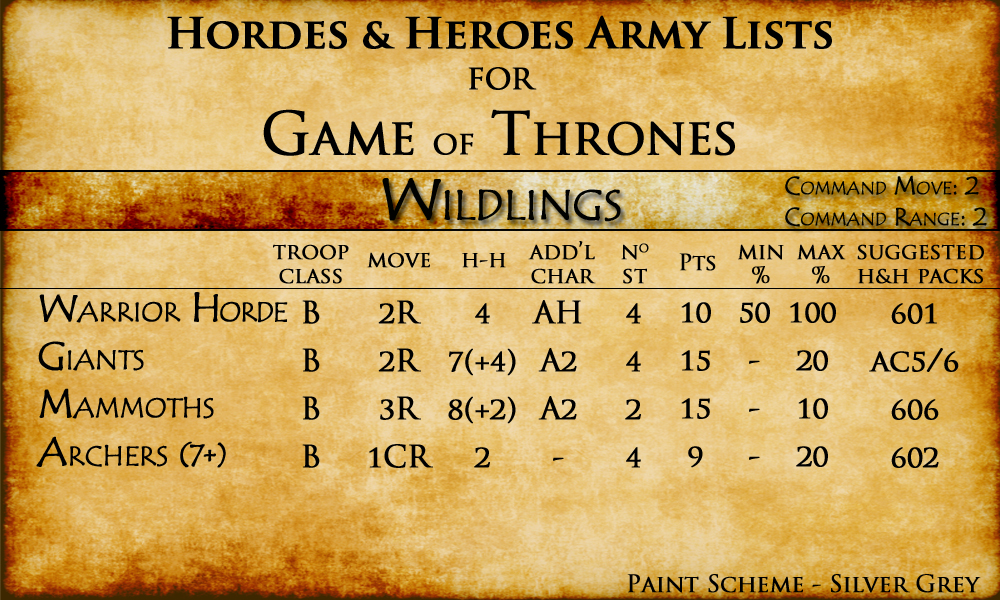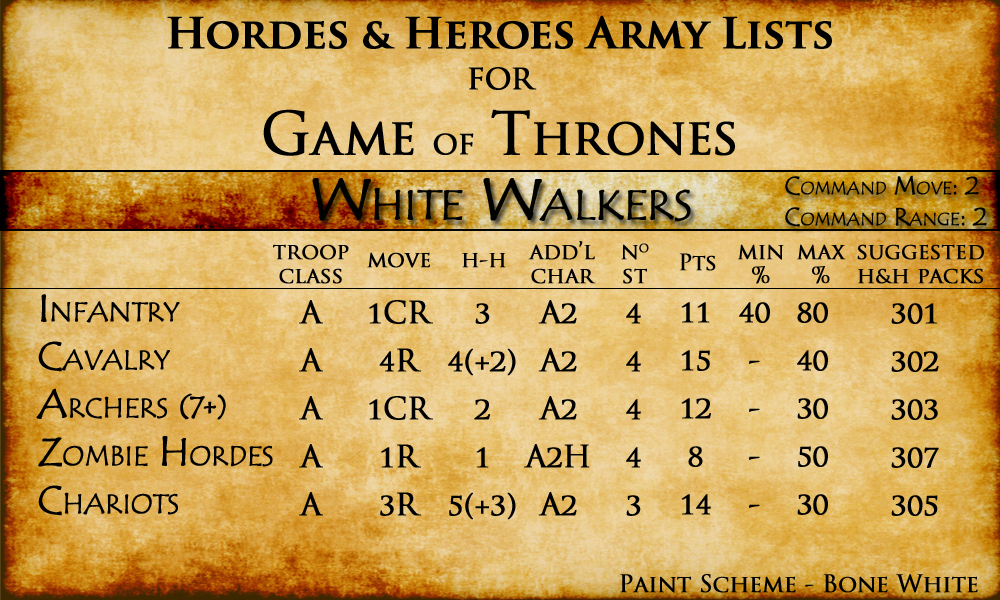 Kind regards
Sally

http://www.kallistra.co.uk
http://www.hammerheadshow.co.uk
---
Perhaps the question has already been made.
What are the most suitable for miniature rebuild various families?

Andrea

(automatic traslation)
---
Hi Andrea

When I did these I tried to get a figure match from the tv to the Kallistra ranges theones I thought worked best there pack numbers are in the end column

Dane
---
I apologize .I had not noticed.
Thanks

Andrea
---
Very interesting and informative! Thank you!!
---
Posts: 295
Joined: Tue Jan 14, 2014 10:26 am
Contact:
They look lovely! fancy doing some for THE LORD OF THE RINGS armies?
cheers Dan
"USUTHU!"
---