It's just over a month to Christmas! The Royal Mail have released their Christmas posting deadlines, so if you are wanting to receive your orders in time for Christmas please have your orders to us by:
Kallistra Ordering Deadlines:
UK: Friday 15th December
Europe: Friday 8th December
USA/Canada: Friday 8th December
Rest of the World: Friday 24th November
If you don't get your order to us before these dates, we cannot guarantee that it will be there in time for Christmas morning, so get them in as soon as possible!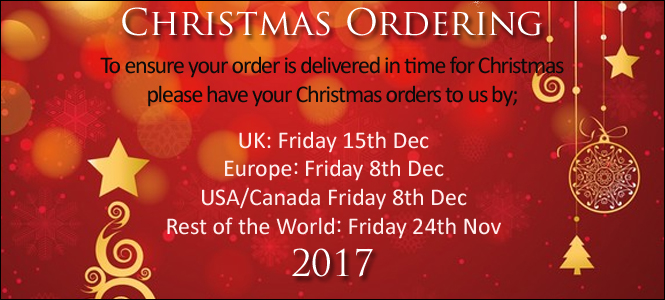 Please note, these are our own ordering deadlines, for Royal Mail's Christmas posting dates please check their website here.
http://www.royalmail.com/greetings